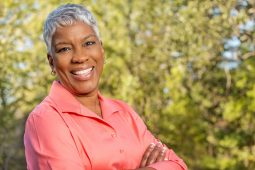 Retirement Readiness Guide
As you navigate your late career it is important to take stock and plan for what's next – maybe a few more years work, some leisure time, and then retirement.
We typically retire objects when they're old or broken. However, when we leave our jobs it doesn't mean we're done! Retirement gives us time to pursue activities and adventures we had to previously put off due to work commitments. In order to make the most out of retirement, it is best to act early and plan ahead.
The points below might help you think about your transition to retirement.
1. Your Lighthouse
Stephen Covey (author of the classic "7 Habits of Highly Effective People") told us to "begin with the end in mind" – to think about how we want to be remembered, and what that means for how we live. One way to do this is to build yourself a "lighthouse".
Building yourself a "lighthouse" can help you 'get out of auto-pilot' so you make more conscious choices about what you want to achieve at work, at home, and in retirement. Use your lighthouse to guide the big and little decisions you make, from whether to work full-time or part-time, what hobbies to take up, and how to spend your weekends.
Use this checklist to give it a try: Values Lighthouse.
2. Getting Ready
Planning is essential for a good retirement. However, planning can seem daunting as there are many different aspects of life to consider when thinking about retirement. Asking yourself the following questions can help you get started.
What are my financial needs?
What do I know about my financial situation?
What else do I need to know?
Who can I talk to for some expert advice?
Take a look at the "For love and money" blog for more ideas.
What are my social and relationship needs?
Who can I go to for some love or a good laugh?
Who builds my confidence and reassures me?
Who's there with practical help and support if I need it?
Take a look at the "Support for Transitioning to Retirement" blog for more ideas.
What are my physical health needs?
Overall, how healthy am I?
What areas need some work?
Are there routine check-ups that I'm behind on?
What more can you do to stay healthy and active?
The blog "Use it or lose it" will help you with some practical ideas to get you thinking.
What are my mental health needs?
Who can I talk to when I am feeling low?
Do I have a health professional, or a help line I can contact if I need to?
How can I keep my brain active in retirement?
We've got some tips about looking after your mental health to help you with this. The blogs about coping strategies and learning new skills might help you here as well.
The blog "Late career planning" has more ideas about getting ready.
3. Work Adjustments
Some people are lucky enough to have jobs they can perform well and safely until the day they retire. Others either need to or want to make adjustments as they get older.
It is becoming increasingly common for people to ease into retirement by cutting back on work hours. Different workplaces have different expectations and constraints on how work is done, but people over the age of 55 often have the right to make a flexible work request.
Sometimes people need to make adjustments to the way they work so that they can keep doing what they're paid to do. This can be done informally – like the diabetic driver we met who found he couldn't reliably fit his finger prick tests into his shifts. He invested in a sensor that monitored his glucose level while he was driving. Other adjustments need to be more formal – like the drivers who negotiate specific rosters or routes that support their safety and performance at work.
When planning for your retirement, think about your current work situation and what opportunities are available to help you keep working safely and effectively. It may be worth talking to your manager about what flexible work options are available, or what adjustments could be beneficial.
Our delivery partners HRLegal have written a blog about Reasonable Adjustments and Flexible Work so that we can all be clear about our rights and responsibilities.