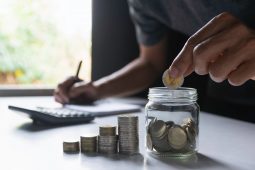 For love and money
Love makes the world go around, but in retirement, money will definitely grease the wheels. Figures suggest that about half of Australian households (47%) are not likely to have enough money for a comfortable retirement.
But many people are like ostriches, and they bury their heads in the sand about money. There are all sorts of excuses not to sort out retirement savings: "I'm too busy", "I won't have a lot of money so there's no point in trying", "I'm young so retirement is forever away", "it's too hard", or "I'm planning on winning the lottery"!
Any time is a good time to get sorted, and the earlier the better.
If you're not confident you're on the right path to a financially comfortable retirement, consider getting professional advice. You might find it helpful to:
If you could talk to your 40-year-old self – what advice would you give about planning for your retirement?
A reminder that information provided by AWR project is general in nature only, and has not been prepared with any particular person's circumstances in mind. Before acting on such information, you should consider the appropriateness of the information in regards to your own circumstances, and seek advice from appropriately qualified professionals.