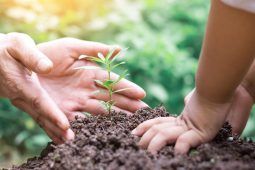 Tips about Retirement Finances
Navigating retirement finances may seem confusing, however it doesn't have to be. Financial Advisors offer expert advice when it comes to planning for retirement. Further, you can access free professional advice through a variety of platforms, more information can be found here.
If you're not sure where to begin when it comes to navigating retirement finances, below are some questions about finances to prompt your thinking as you approach retirement.
Are you eligible for the Age Pension?
Not everyone is eligible to receive the Age Pension when they retire. Eligibility depends on numerous factors, such as age, meeting the income and asset test, being an Australian citizen and having lived in Australia for at least 10 years.
When can you access your superannuation?
You can withdraw from your superannuation:
when you turn 65 even if you haven't retired yet;
when you reach preservation age (this depends on when you were born) and retire;
or while you continue to work under the transition to retirement rules.
What are concession cards and are you eligible for one?
Depending on your circumstances you may be eligible for a Pensioner Concession Card, Senior Card or Commonwealth Seniors Health Card. These cards provide discounts on things like health care, transport, and utilities. For more information about the different types of cards and your eligibility visit moneysmart.gov.au.
What exactly does a financial advisor do and how do I find one?
A financial adviser can help you assess your financial needs for retirement and develop a financial strategy for achieving your goals. To find a financial advisor and check that they are register visit moneysmart.gov.au.
What is an estate plan, and do I have to have one?
An estate plan includes documents explaining how you will be cared for, medically and financially, if you become unable to make your own decisions in the future, and records what you want done with your assets after your death.
These questions are just the beginning of the considerations needed when planning for retirement.